Team Tooke Mixed Martial Arts Academy Offers Real MMA Training for All Students in Houston, Texas
Train Like A UFC Champion!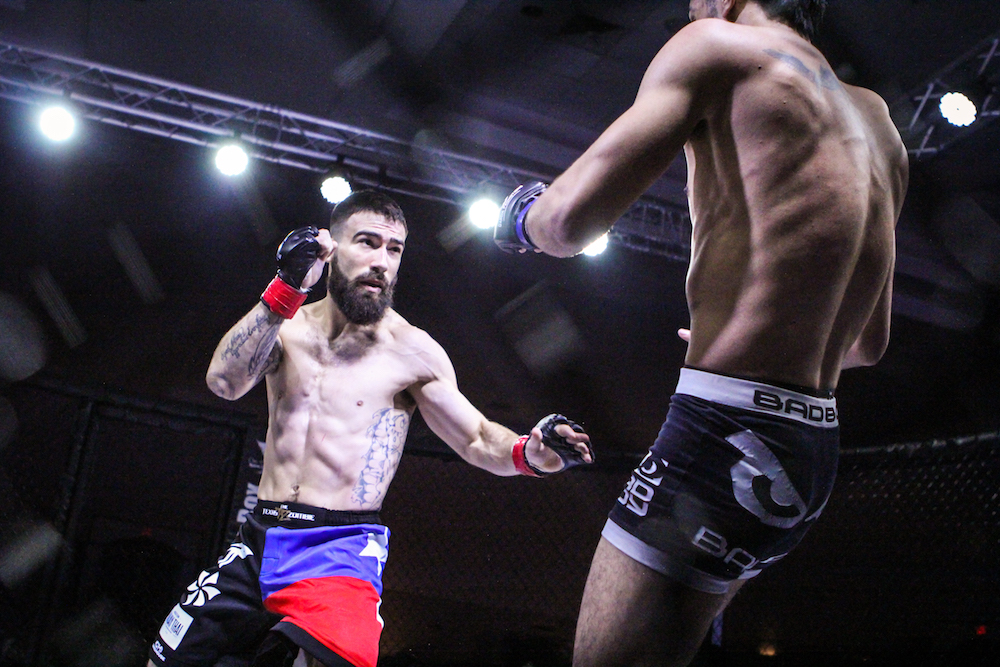 We hold nothing back as we work with you to help you reach your Mixed Martial Arts goals.
Whether you've got aspirations of becoming a Pro Mixed Martial Arts fighter or you would just like to train like one, our complete and comprehensive program will teach you the skills you need to succeed.
Let me ask you a few questions…
Do you want to train like a fighter?
Do you want to get in shape like a Pro MMA fighter?
Would you like to learn the striking and grappling skills that a UFC fighter knows?
Would you be interested in learning how to combine the most effective striking and Grappling skills to become a skilled and well-rounded MMA fighter?
If you answered yes to even one of these, then pay close attention to everything you are about to read. Team Tooke Mixed Martial Arts has one of the most complete MMA systems you will find anywhere in the state of Texas. We offer a full range of classes to help you reach your MMA goals, including Brazilian Jiu-Jitsu, Judo, Wrestling, Submission Wrestling, Muay Thai Kickboxing, Conditioning classes and Fighter classes. Our coaches have trained with some of the top fighters on the planet at the most successful Mixed Martial Arts Academies.
Claim Your Free Trial!
In Our Mixed Martial Arts Program We Will Work With You
By enrolling in an introductory program,
we will work with you and your family to succeed where needed while training here in Houston, TX.
Our students train safe and train hard. We believe that each individual trains at their own pace to complete our MMA curriculum.
If you want to become an MMA champion, you have come to the right place
We offer a no-nonsense, hands-on approach to Mixed Martial Arts by combining the best of both worlds. I'm talking about striking and grappling. Which, bottom line, if you can't fight standing up and on the ground, then you can't fight effectively. Our striking class is a far cry from traditional kickboxing programs because we incorporate realistic, effective Muay Thai kickboxing with proven self-defense tactics. In addition, we offer the finest Brazilian Jiu-Jitsu program you will find anywhere in Texas consisting of classes with and without the gi (uniform). And if that wasn't enough our Judo program is second to none and will complement any fighters game.
It's Not Just Kicking and Punching
In Houston, TX we train with a purpose on your needs.
Increased Fitness
Self-Confidence
Self-Awareness
What Our Students Are Saying
Our Mixed Martial Arts Program Offers These 3 Benefits
Better Fitness
Learn to Defend Yourself
Laser Focus
We offer a no-nonsense, hands-on approach to Mixed Martial Arts!
All our instructors will give you the personal attention and spend the class actively teaching and helping you to become your best. We want to see you succeed and will be there to make sure to have the best experience possible.
Mixed Martial Arts is growing at an unstoppable rate. Fighters are faster, stronger and more technical than ever. Here at Team Tooke, we are dedicated to building top notch athletes and champion fighters. That's why fighters from the UFC, Bellator, Legacy and many other elite organizations have come to train with us.
Do I need to be a fighter to train in Mixed Martial Arts?
Not everyone wants to be an MMA fighter. We know that many of you may want to train like a fighter without getting into the cage. There are endless reasons why you may want to train that have nothing to do with competing and we understand completely. You may want to develop phenomenal physical fitness, learn how to realistically defend yourself, experience the atmosphere of training like a pro. At Team Tooke Mixed Martial Arts you don't have to become a fighter to enjoy the benefits of training like one.
Workout with a purpose!
Tired of going to the gym? Sick of the same routine? Most exercise programs are fun at first but soon get stale because they are, simply put, dull. I can guarantee you will never get bored with our workouts and classes because they are never the same. You are always learning new skills and techniques while still focusing on your core, fundamental basics. You can get in the best shape of your life while also improving your skill as a martial artist. Try finding the same motivation on any treadmill or elliptical machine.
Team Tooke Mixed Martial Arts Academy Offers An Exclusive Web Trial Offer.
This is a GIFT That Will Last a Lifetime through school, college and into the work world.
Special Introductory Offer
2 Weeks Free
Limited Class Openings