Reviews
Read what our students think about us
Below you will find reviews and testimonials from current and former Team Tooke Mixed Martial Arts Academy students and their parents in Houston, TX.
We pride ourselves on being recognized as a Top Rated Martial Arts School by Go2Karate.com. We hope that your experience on our website is friendly and easy to use.
Are you NEW to martial arts?
Then don't forget to check out all of the other reviews and see what others saying about our community service, martial arts instructors, programs, and much more. We take pride in teaching a high quality martial arts, offering great customer service and in our online reputation.
Are You a CURRENT Student?
Please feel free to leave Team Tooke Mixed Martial Arts Academy a review and let others know what you think. Our school works on a referral basis and we need your help to show our community what we can do for them from Karate kids to adults.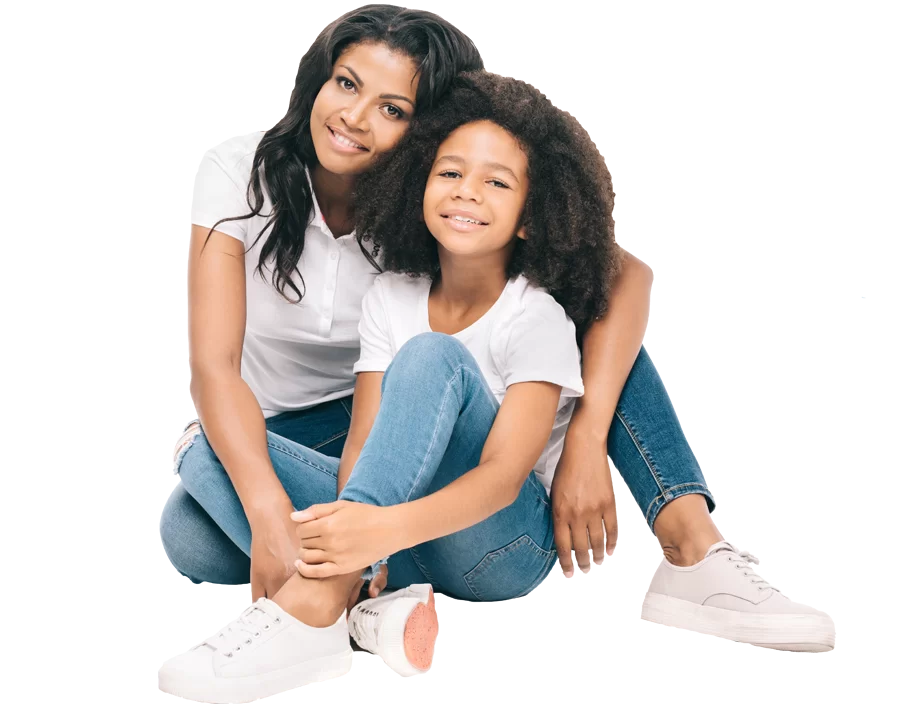 This gym is full of great people. Everybody is so welcoming and polite plus very knowledgeable. We loved it so much when we brought our son to train that now my daughters and i also train here. I extremely recommend team tooke it is a place with great coaches!
Team Tooke has met and exceeded all my expectations. Not only is it a great place to excel in Jujitsu and mix-martial arts, but a way to increase confidence, gain long-term friends, and building a legacy for yourself when competing in national tournaments. We are lucky to have Professor. Travis teaching and showing us the way. Not only is he an expert in grappling but also competed in national tournaments and at least placed top 3, mostly 1st places in his field as a 3rd Degree Black Belt. He is very passionate and skillful in Jujitsu, and the most respected 3rd degree black-belt in the community.
The instructors at Team Tooke are absolutely amazing!!! Their program for kids is one of the best I've ever seen. My son has excelled in everything on and off the mat faster than I anticipated. He's more vocal with adults speaking in respectful tones and more eye to eye contact. I raise my son to be a little adult and being a single parent, it's a little difficult for my son to retain without the backup of a second parent. With attending Team Tooke classes, it's become second nature with my son. All that is off the mat. What he's learned on the mat helps with exercise, patience, self defense and temper. My son has had temper issues since he was born. The older he gets, the better he handles it, but with the instructors at Team Tooke it's gotten much better much faster!! He's more confident with what he's learned on the mat and is only getting better every day. The instructors are very patient and give each student the instruction that is best for them individually. I feel amazingly blessed for having found Team Tooke and recommend them to everyone.
We have been going to the school for over a year now. The coaches are fantastic and there is a real family atmosphere in every aspect of the academy. The owner and manager make themselves available for the students and parents throughout the day and are very personable. The training is very manageable for young children. The coaches do a great job making sure the kids stay engaged and safe during practice. They not only work on BJJ but they work on personal/life skills with the children in each session. Each student is expected to be respectful to the coach and to each teammate. I am very impressed with the effort that the coaches put into making sure the kids learn BJJ and proper etiquette. This is a great academy to learn, train, and grow your martial arts skills!!!
My son has been going to Team Tooke for several years. We started him out to help gain confidence and for the physical benefits of the sport. To say we have been impressed is an understatement! This is a gym for anyone regardless of your physical abilities. The coaches work with in a group setting but every student is given special attention according to their individual needs...there's never any pressure. Aside from the martial arts training they also give excellent instruction to the kids in a lot of aspects of daily life that will help them succeed in school and in their future as adults.
We absolutely love it here!! We enrolled my little sister Jaylene (11yrs old) in March. We were wanting for Jaylene to gain confidence, strength, and discipline. I can honestly proudly say in the short amount of time that Jaylene has been attending she has absolutely gained these habits and many more! In my mothers words, this is Jaylenes second home even ours. My mom is very motive to make sure Jaylene attends every class not just for Jaylenes knowledge but for my moms enjoyment also. She is very please and satisfied with every team member of Team Tooke. They truly know what they are doing and best of all they are great with kids! We cant imagine our life with out you guys, thank you so much Team Tooke.
My daughter and I enjoy our jiu-jitsu classes. It's fun when we get home and practice together what we just learned. I have to admit that she is becoming stronger. We are very happy with team Tooke!
I've been training here for almost 6 years and I'm only a kid. The confidence I've gained from the training provided by these great coaches is amazing! This is my second family!
I've been going to Team Tooke for over a year now and I have been to different martial arts schools before but I can definitely say this one is one of a kind! Everyone here is so friendly and supportive from the staff to the students, it makes class fun! But the real excitement and learning experience is being able to work with the Professors, Ive had the privilege to work with Professor Travis, Professor Todd, Professor Cameron and Professor Jose and their passion for the sport resembles in their teaching which makes learning so much more influential and makes me want to grow and be a better martial artist! Love Team Tooke! ????
Training at Team Tooke has been one of the most rewarding experiences of my life. The academy is always professional and kept impeccably clean and shows the integrity of the Tooke family. The thought of training was quite daunting for me at first, but the instructors are amazing at easing anyone into the art of jiu-jitsu. Whether you are a natural born athlete or someone that has never quite been in shape, anybody can do jiu-jitsu. Do you get a great workout? Yes, but so much more, I have learned a skill that will carry on with me for the rest of my life. Its more than just a workout, its an education. I strongly recommend Team Tooke for anybody interested in learning The Gentle Art of Jiu Jitsu.
Amazing facility with highly educated professors. I recommend Team Tooke to everyone! If you're looking for a place to learn martial arts, this is it!
I enrolled my son (5y/o) and daughter (8y/o) for a year. The instructors and staff are very professional and approachable. Parents and adult students are very respectful of one another. Learning and teamwork is emphasized over competitiveness​. Discipline is taught by instruction as oppose to punishment. My children enjoyed the experience.
I have trained all over the country. To be honest it is easy to find someone who knows a bunch of techniques, what I have the most appreciation for is the way Professor Travis can show techniques, break them down with patience and then help tweak them when necessary to fit a wide range of body types. That is his second best quality, his first is his ability to pour in to and develop quality human beings who have also become monsters on the mat. Throughout his affiliation I continue to meet respectful kids from the children's program and humble adults willing to help the new guy. My wife and I are proud to wear his patch and hope to do him proud in tournaments and in life.
I joined Team Tooke a month ago and it didn't take long to know this was the jiu-jitsu team I wanted to be a part of. The professors are incredible and facility stays spotless.
This is a place of learning, whether it may be self defense, conditioning, self confidence, or discipline - you will achieve it here.
Team Tooke is a very well put together program based off experience and love they have for the sport. They are very caring and helpful. For me not having any mma experience they help me learn something new every time.
Team Tooke is fantastic martial arts academy. Not only are the facilities great but you get world class instruction by people who not only talk the talk but walk the walk. No paper tigers here. What I really think sets Team Tooke above the competition is that these great fighters, athletes and competitors actually care about YOUR learning experience. I have been training here for about 3 years and in that time my fitness level, self confidence and martial arts skill have all improved greatly. Another thing I think is great is the fact that everyone tries to help each other improve. When they say "team" they really mean it and you feel it. In short, I love training at Team Tooke and will continue to do so for years to come.
We are approaching our 1 year at Team Tookie . When I enrolled , my son was full of rage and anger because of home situations he was going through at the time. I can testify that the principles applied in Jiu-jitsu has change my son's attitude and overall behavior. His anger issues has subsided. He is in more control of his emotions. Ii am thankful to the Professor who told me to be patient and trust the process. I'm glad I did. Thank you Team Tookie. I'm impressed and grateful!
I've been a student at Team Tooke MMA for 7 months now and my experience has been amazing. Our instructors are very knowledgeable and kind. There able to cater each students needs and allow them to advance at there own pace. Ofcourse you must earn rank but what self respecting individual wants a give away trophy. I've made several friends and feel as if our team is a big family. In team tooke I've found a brotherhood I've been searching for my whole life.
Team Tooke is by far the best place to train. The coaches are very open to answer any questions, that will assist you to reaching your goals. The atmosphere at team tooke, is a friendly places zone, as if it feels like one huge family. Having all that said, I'm so grateful to call Team Tooke second home.
The most structured MMA gym in Houston, Texas! I started at Team Tooke in January of 2018 and it has changed my way of life since I began training. I have more confidence and respect for others. I have found myself in situations recently that have placed me in a position to use what I have learned at Team Tooke. Not the physical aspect of my training, but more self control and the patience aspect of it. I recommend anyone who wants to learn martial arts to give Team Tooke a try. Its great for children and character building; though the adult classes offer a very practical approach to training MMA. The coaches are all knowledgeable of the craft and will help improve your skills no matter if you are learning for self defense, for competition, or just a great workout to get your summer body in shape or stay in shape if you already exercise on a regular basis. The price is very fair if you consider this element: skilled labor is not cheap, and cheap labor is not skilled. The coaches are detail oriented and very patient. A great first gym experience to anyone wanting to take a chance with training Martial Arts.
The Top notch Bjj in Houston hands down. Team Tooke will take you to the next level no matter if it's your first day training or your 10th year. Attention to detail is the key with these guys. Highly recommended.
Team Tooke Mixed Martial Arts Academy Review and Testimonial System
Thank you for visiting our website. Please leave us a Review and Testimonial and tell us how much you enjoy our programs. Our goal is to serve our students with the highest quality training and facilities in Houston, TX. Thank you for giving us the opportunity to serve you and your family.